LED dancers and glow shows make for excellent evening entertainment for all ages. We use the best LED technology on the market and are always upgrading our equipment with the best and brightest LED props.  Our shows can be dance focused or mixed with vocal comedy and audience participation to get your guests laughing. These unique performances will leave a lasting impression on your guests. LED light shows can be short intense acts or full stage productions up to one hour in length.
Great for:
Staff Parties
Galas
Product Launches
Corporate Functions
Weddings
Theme Parties
Tradeshows
Clubs and Dance Parties
and more.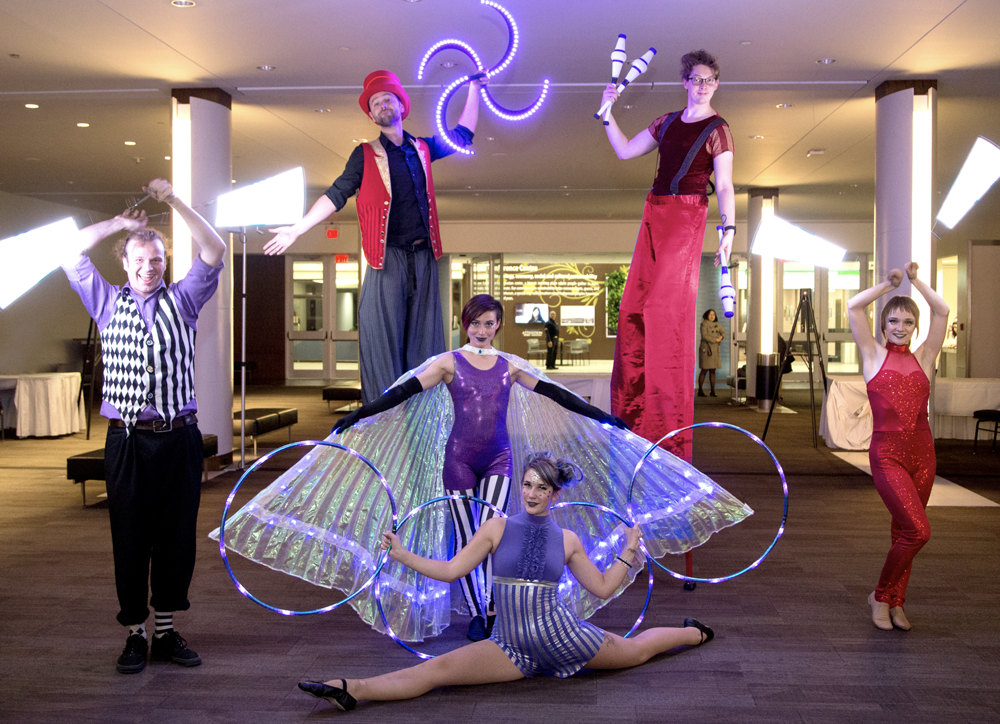 Have your Logo Displayed!
Using the Best in LED Dance technology, we can create custom images and designs for your show. Want to surprise your guests with a logo or image? Just ask!
We've found employees LOVE this feature as the finale for an LED show, it brings everyone together to celebrate your company and the work that you do!
Previous Clients who Opted for this Feature:
Bioware
General Electric
Alberta Blue Cross
Coors Light
Bassbus
Red Bull
Macs
Circle K
General Electric
Testimonials
"The entertainment was AMAZING!! The commentary and jokes were very entertaining… Loved the witty banter with the audience."
"Wow, what can I say, Safire is simply a great performer. She loves what she does and brings it to the public with joy."
"It's astounding how much talent this performer has!"