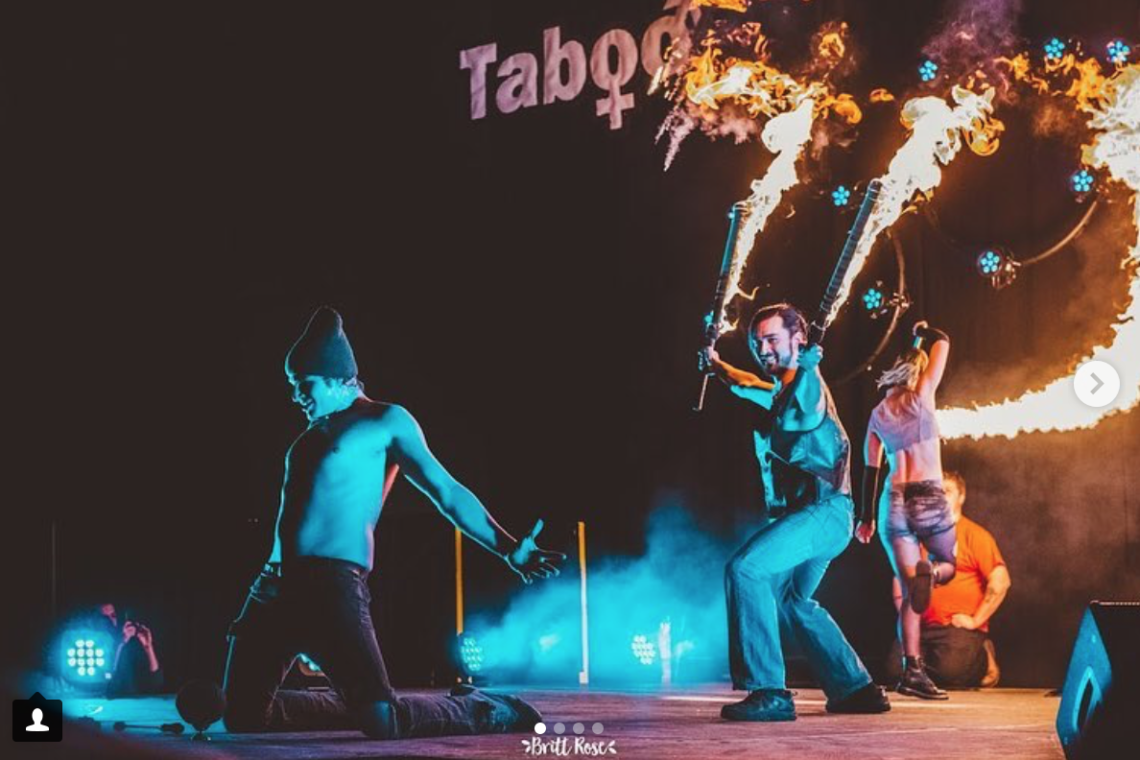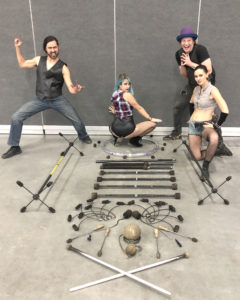 The Taboo Fire Show this year was an absolute blast!
This year we brought together artists from Safire Dance and Transflowmation to create a 90's grunge inspired show. Playing famous songs from artists like Deftones, Hole, Prodigy, and Nirvana. All together, the team created an awesome mix of nostalgia and bad-assery for attendees at the Taboo Naughty but Nice Show. The Taboo show is always extra fun for us because we get to add an extra flare of style and grittiness to the show and this rock inspired show was no exception. With torn jeans, plaid shirts, fishnets, and an excessive amount of eyeliner, this team brought their 'A' game.
While our Edmonton team was rocking out we had another team in Banff for their Santa Claus Parade all dressed as adorable elves and ice princesses. Don't worry, the humour of having two completely different styles of events happening at once was not lost on us. With custom entertainment we are able to provide a range of entertainment options and put together exactly what clients are looking for.
You want some badass fire? We can give you that. You want adorable and kid friendly?  No problem. We got this.  🙂
For more information on our fire shows check out our fire performers page. Featured photo and photo below by Britt Rose Photography.